Frequently asked questions
Are you specialized in removals only or do you offer other services as well?
-Yes, we are specialized in removal services with highly-trained and qualified personnel. We don't offer distribution or other cargo services.
I only have half a dozen goods to move locally. Can you also transport small loads?
-Yes we can move whatever there is to be moved with the necessary care.
Are the international removals carried out with your company's vehicles?
- In 90% of the cases, yes. However, there are situations and destinations where the quantity justifies other types of transport vehicles. All necessary vehicles are always used with the same care and quality.
I am only looking to transport two suitcases to another European country. Can you also do that?
- Yes we accept any quantity. However, we apply a minimum charge for a 2 Cbm load..
I need to move abroad, but I cannot take my goods with me initially as I have to look for a house. Do you have a solution for this problem?
- We have our own warehouse with all necessary conditions to store your goods safely till you find a house. The first month of storage is free of charge.
I only have a car/a motorbike to transport. Do you also transport these types of vehicles?
- Yes, we have what is necessary to transport such items from or to any destination in Europe.
What kind of insurance do you offer?
- We have a yearly-based insurance that covers goods in Portugal of up to € 25.000 as well as a yearly –based insurance for international transport of up to € 125 000.
How much do I have to pay for the insurance?
- As our fleet and business is insured yearly as is necessary to properly conduct our daily tasks and services, there is no extra charge. It is already included in our estimate.
How do you charge for a transport groupage?
- As a groupage is, by definition, a situation in which several companies or clients transport their goods together in order to reduce costs, the amount we charge for the removal service is more accessible to all parties involved than a complete service for one party. Nevertheless, the quality of service is still guaranteed.
I worry when my goods are loaded together in a groupage.
You don't need to worry. All goods we transport have our special attention. We don't want your goods to be delivered by accident to another client or vice versa. Don't forget that we also transport extremely personal items and that encourages us to be even more careful.
When it comes to a groupage, can I book for a specific date?
Booking specific dates is only possible in Portugal. Delivery depends on the travel time of the truck in accordance with the separate destinations of the groupage. Also loadings and unloadings have to be estimated in the overall time. While collecting and distributing goods abroad we must be flexible about the loading and unloading dates.
In case we do move, is there a possibility to travel with the truck and my goods?
- Unfortunately… no. As there are only two places on each truck, both are needed for the two drivers responsible for managing the journey.
Team
Get to know some of the professionals who make the removal services you hire us are exemplary:
Didi
International Driver
Miguel
International Driver
Sérgio
International Driver
Porfírio
International Driver
Experience
We invest in improving our service so that you are satisfied with our qualification and professionalism.
Creativity

Quality

Search

Reviews
Testimonials from those who already know us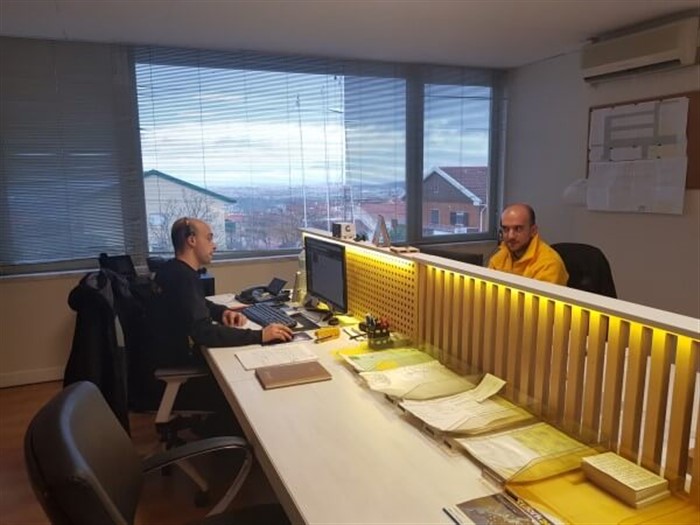 Location Map
Find our facilities by following the itineraries you choose: