Time to choose your right removal company?
Now that you have already sold your house and your life has begun to take a new direction, one of the priority decisions to take are those related to choose moving company. We're here to help you with those decisions. Here is how…
The support we give to our customers goes beyond packing and transporting their personal belongings. We realize that many of our customers have already moved house various times both nationally and internationally. However, we never underestimate the fact that moving generally is a stressful period for the entire family.
We have been in the transport/moving business since 1996. This has allowed us to quietly listen and take note of the needs of our customers, which, in turn, is one of the reasons that makes us standout from our competitors. Throughout these years we have learnt that there are some small details that can make your move easier, from starting with a clean and courteous presentation of our packers to the careful and attentive way they pack your personal and sentimental belongings. We pay particular attention to the fact that we are in your rooms by respecting your lifestyle while we work in the intimacy of your homes.
We make sure your house is left clean upon completion of our service. These are just some of the details that you'll appreciate and understand when you reward yourself by removing with the assistance of the right people. Although the majority of our clients are moving internationally through their employers, we also deal with private moves all over the world. We don't differentiate between our clients in regards to the size and volume of the move. All of our clients are important, irrespective of whether you move everything from your home or just some boxes. Above all else, you are the most important part of our business.
When choosing removing companies, remember that cost should not be the most important issue in your decision. If you place your belongings in the wrong hands, that can be a real nightmare.
One of our principal objectives at Transportes Beleza is to be highly recommended to others by our clients.
If you want to have a look at some of the questions we are frequently asked by customers when they choose a removal company, click here.
Team
Get to know some of the professionals who make the removal services you hire us are exemplary:
Didi
International Driver
Miguel
International Driver
Sérgio
International Driver
Porfírio
International Driver
Experience
We invest in improving our service so that you are satisfied with our qualification and professionalism.
Creativity

Quality

Search

Reviews
Testimonials from those who already know us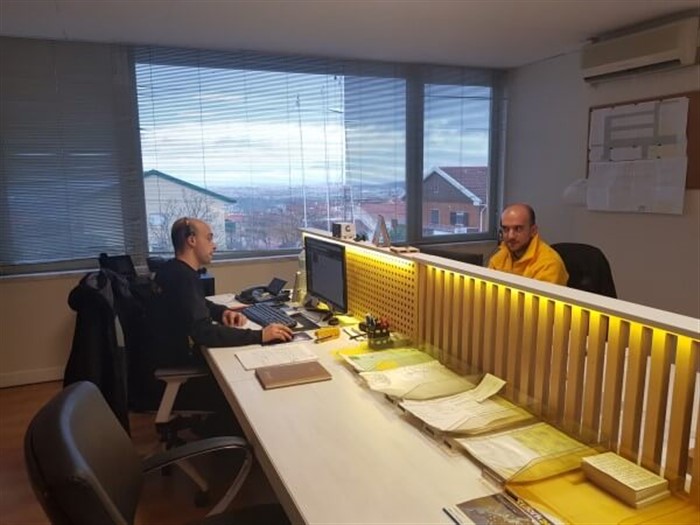 Location Map
Find our facilities by following the itineraries you choose: