Documentation for non-EU removals
The customized solution for whatever your freight is, throughout Europe and the rest of the world.
The customized solution for whatever your freight is, throughout Europe and the rest of the world.
Required documentation for International removals:
There's no need for any special documentation for removals within Europe, except for Switzerland.
Consideration should be taken regarding whether it is possible to get to the destination with a truck and/or if it is necessary to ask the Police for authorization. Attention also should be taken as to whether any building restrictions apply for removals made by the stairs (only outdoor lift) as is a very common situation in Benelux and Germany.
For International removals in Switzerland, parts of Eastern Europe, and outside Europe where the starting point is in Portugal, the following is necessary:
Passport Copy;
TIN (Contributors number);
Flight reservation or ticket copy;
CPF Copy (Brazilians Contributors number);
Residence permit;
ID;
A properly signed list describing the contents of the boxes and all other goods, including the full name, full address in Portugal and full destination address, total value of goods, approximate weight (a hundred grams difference is not important). With this list, you must go to your local Parish Council and request a removals certificate which will then need to be recognized at the consulate in the country of the final destination.
Copy of any official document from the destination country;
In case you're returning to Portugal all above is necessary and, at the Portuguese Consulate, you must ask for a luggage certificate; tariffs will apply without it.
Whatever your problem is, whether size or international transport difficulties, please call us and don't worry.
Team
Get to know some of the professionals who make the removal services you hire us are exemplary:
Didi
International Driver
Miguel
International Driver
Sérgio
International Driver
Porfírio
International Driver
Experience
We invest in improving our service so that you are satisfied with our qualification and professionalism.
Creativity

Quality

Search

Reviews
Testimonials from those who already know us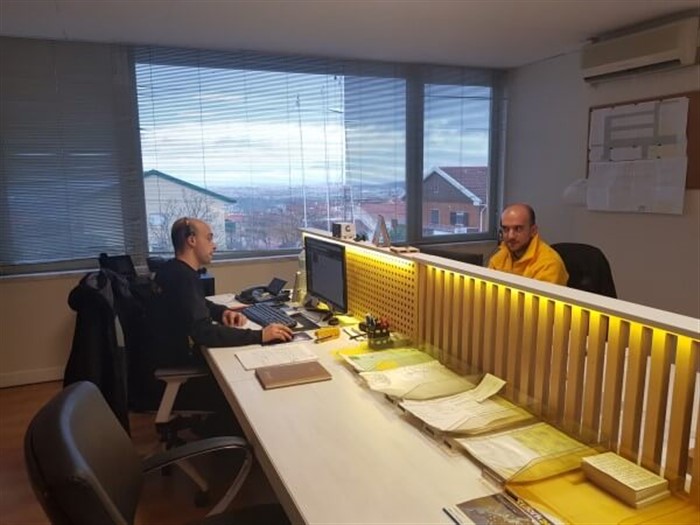 Location Map
Find our facilities by following the itineraries you choose: